Signalmash Privacy Policy
Signalmash respects your privacy and is committed to protecting it through our compliance with this Privacy Policy. This Privacy Policy explains how Signalmash manages and protects your personal data. It describes the types of information we may collect from you or that you may provide when you visit the website www.signalmash.com (our "Website") or when you use our application for your desktop and/or mobile device (our "Application"), and our practices for collecting, using, maintaining, protecting and disclosing that information. In order to best serve you, we want to make sure you understand what personal data we collect, how we use and protect your personal data, and why we need it when you interact with us. We have implemented strict data protection practices that ensure your data is safe while using our service and under our care. We are always looking for more efficient and safe ways to protect you.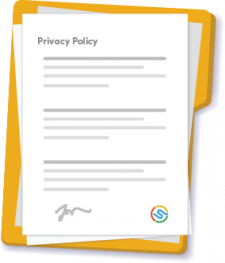 To start, personal data refers to any information related to someone who can be identified through it either directly or indirectly. Examples of personal data include your name, location, identification or account number, factors specific to your physical, mental, economic and social identity, in addition to other information.
We refer to our Website and our Application cumulatively as our "Platform." This Privacy Policy applies to any information that we collect on our Platform, including information in any emails, posts, texts and other electronic messages between you and the Platform and any information about you transferred to the Platform from other websites. This Privacy Policy also applies to any related information that we collect about you offline but that will be processed by automated means using the Platform. This Privacy Policy does not apply to any other information that we collect by any means.
Please read this Privacy Policy carefully to understand our policies and practices regarding your information and how we treat it. If you do not agree with our policies and practices, you can choose not to use our Platform. By using our Platform, you agree to our Policy. Our Policy may be updated from time to time. If we make changes, your continued use of our Platform is deemed to be an acceptance of those changes. Please review our Policy for updates.
Information Collected
We may collect several kinds of information from and about users of our Platform including information by which you may be personally identified, such as your name, email address, telephone number, postal address and profile photo. In addition, if we offer any goods or services on our Platform, we may collect information required for the payment for goods or services, including credit card numbers, security codes and other information. All of this information is cumulatively referred to in this Policy as "Personal Information."
The information we collect on or through our Platform may include information that you provide by registering to use our Platform, using our services, posting material, requesting further services or reporting a problem with our Platform. We may also collect call details, call signaling, CallerID/Name and SMS/MMS information. We retain records and copies of your correspondence (including email addresses), if you contact us.
As you navigate through and interact with our Platform, we may collect certain traffic data and usage information to help us manage our content and improve your use of our Platform. This may include information about your equipment, IP address, and browsing actions and patterns when you visit our Platform. 
Legal Rights
Signalmash has the legal right to use your Personal Information in the ways described in this Privacy Policy based on your consent to provide you with goods or services that you use, to further our existing relationship with you or to prevent fraud. Accordingly, you have a contractual obligation to provide such information. If you do not provide such information, you may be unable to use our Platform and we may not be able to provide any goods or services that you request.
Use of Your Information
We use information that you provide to us or that we collect about you, including any Personal Information, to present our Platform and its contents to you, to provide you with information, products or services that you request from us, and to fulfill any purpose for which you provide the information. If you purchase products or services, we may transmit your Personal Information to payment processors. 
Also, we may use your Personal Information to notify you about changes to our Platform or modifications to products or services we offer. We may use your Personal Information to carry out our obligations and enforce our rights from any contracts entered into between you and Signalmash, including billing and collection. 
We may also use the information that you provide in any other way that we describe when you provide the information and for any other purpose. We may use your Personal Information for any permitted marketing purposes described in this Privacy Policy.
We retain your Personal Information while you use the Platform to improve your experience of the Platform. Once you are no longer using our Platform, we store your Personal Information to answer questions about the products or services that we provided, or to comply with the recordkeeping requirements of applicable law.
Disclosure of Your Information
We may disclose your Personal Information for any permitted marketing purposes described in this Privacy Policy. We may also disclose your Personal Information for any other purpose disclosed when the information is provided, and for any other purpose with your consent.
We may pseudonymised your Personal Information so it can no longer be attributed to you without the use of other separately maintained information, or convert or combine some of your Personal Information into aggregated data that does not disclose any of the Personal Information of any individual user. We may disclose any such pseudonymized, de-identified or aggregated data without restriction.
We may disclose Personal Information to our subsidiaries and affiliates, if any, and to any vendors, service providers and other third parties who need to know such information to support our permitted uses of Personal Information. We may disclose such Personal Information to a buyer or other successor in the event of a sale of equity or assets, reorganization, merger or a similar corporate transaction, and any due diligence review with respect to any such proposed transaction.
We may also disclose your Personal Information to comply with any court order, law or legal process, including to meet national security and law enforcement requirements and to respond to any government or regulatory request or audit, and to enforce or apply our Acceptable Use Policy, including for billing and collection purposes, or if we believe disclosure is necessary or appropriate to protect the rights, property or safety of our customers or others. This includes exchanging information with other companies and organizations for the purposes of fraud protection and credit risk reduction. 
Marketing Use
We may use your Personal Information to provide you with promotional information about our products and services. We may use your Personal Information for our tracking purposes. Currently, we do not provide any of your Personal Information to third parties to use for advertising, marketing or tracking purposes. 
Tracking
Tracking involves the use of cookies, web beacons, or other embedded code or tracking technologies to collect, analyze and store information on a user's behavior over time on multiple sites, including information on sites visited, products viewed, products purchased and other online activities. Tracking information can be used to enable companies to make interest-based (behavioral) advertising available to users on multiple sites that they visit. 
Currently, we do not collect Personal Information about your online activities over time and across third-party sites for tracking purposes. Nor do we allow third parties to collect Personal Information on our Platform that could be used by them to analyze and store information about your online activities over time. 
Changing Your Information
You can review and change certain portions of your Personal Information by logging into our Platform and visiting your account profile page. You can also send us an email at legal@signalmash.com to request the right to view any of your Personal Information that we store and use, and to correct, amend or delete any such Personal Information that is inaccurate. Unless you have provided EU Personal Information, which is covered by the Users Outside of the United States section of this Policy, we will evaluate requests on a case-by-case basis.
We may not be able to delete your Personal Information except by deleting your user account. We may not accommodate a request to change information if we believe the change violates any law or legal requirement or causes the information to be incorrect. If you delete your User Contributions from the Platform, copies of your User Contributions may remain viewable in cached and archived pages, or might have been copied or stored by other Platform users.
Children
Our Platform is not intended for children under thirteen (13) years of age, and no one under age 13 may provide any information to our Platform. We do not knowingly collect personal information from children under the age of 13. If you are under age 13, do not use or provide any information on this Platform, make any purchases through this Platform, use any of the interactive or public comment features of this Platform, or provide any information about yourself to us, including your name, address, telephone number, email address, or any screen name or username you may use. If we learn we have collected or received personal information from a child under age of 13 without verification of parental consent, we will delete that information. If you believe we might have any information from or about a child under age 13, please contact us at legal@signalmash.com.   
Data Security
We secure your Personal Information from accidental loss and from unauthorized access, use, alteration and disclosure. All information that you provide to us is stored on our servers behind firewalls, and certain Personal Information is encrypted using secure socket layer (SSL) technology.
The safety and security of your information also depends on you. When we give you (or when you have chosen) a password for access to our Platform, you are responsible for keeping that password confidential. We ask you not to share your password with anyone. We urge you to be careful about giving out information in public areas of the Platform such as message boards. You understand that the information you share in public areas can be viewed by any user of the Platform.
Unfortunately, the transmission of information over the Internet is not completely secure. Although we have implemented security measures that we think are adequate, we cannot guarantee the security of your Personal Information transmitted to our Platform. Any transmission of Personal Information is at your own risk. We are not responsible for the circumvention of any privacy settings or security measures contained on the Platform.
Privacy Policy Outside the United States
Our Platform is hosted in the United States and our services are provided from the United States. It is possible that certain information will be stored on servers in multiple other countries on the "cloud" or other similar distributed hosting platforms. If you are a resident of any country other than the United States, please note that by providing your Personal Information to us, you are consenting to the transfer of your Personal Information to the United States and other jurisdictions as indicated above, and to our use and disclosure of your Personal Information in accordance with this Policy.
If you are a resident of the European Union, please note that the EU has determined that the laws of the United States do not provide adequate protection for your Personal Information. Accordingly, we are transferring your Personal Information from the EU to the United States under the terms of our certification with the U.S. Department of Commerce under the Privacy Shield. You can find more information on your rights under the Privacy Shield at https://www.privacyshield.gov/welcomeon. Upon your request, we will erase any of your EU Personal Information that is no longer needed for the purpose for which it was collected, or that is being used for direct marketing purposes, or if our use is based on your consent and you withdraw that consent.   
If you have a complaint about our compliance with this Policy or the Privacy Shield, please contact us at legal@Signalmash.com If you are an EU resident and you are not satisfied with our response, you will have a prompt, no-cost way of asserting your claim by contacting legal@signalmash.com. If you are an EU resident and you still are not satisfied, you may have the right, under certain conditions, to invoke binding arbitration. Alternatively, you will have the right to lodge a complaint with the Supervisory authority in your country of residence in the EU. You can find more information on your enforcement rights at https://www.privacyshield.gov/welcomeon. 
Privacy Policy Modifications
Changes made to our Policy are posted on this page. If we make material changes to how we treat our users' Personal Information, we will email the email address you specified in your account and/or through a notice on the home page of our Platform.
The date that this Policy was last revised is identified at the top of the page. Please make sure we have a current email address for you, and for checking this Policy periodically for any changes.
Contact Information
If you have any questions or comments about this Policy and our privacy practices, please contact us at:
legal@signalmash.com
+1 866.217.9750
Or complete the form on our Contact Page and we will get back to you shortly.
Privacy Policy