Smart communications solutions
About Us
Signalmash is a communications platform. We help businesses easily develop innovative ways to improve their organization's communications, outreach and engagement.  We simplify the job of seamlessly incorporating programmatic voice and messaging into any workflow or platform. However, we are more than just about technology! We are a Benefit Corporation and 2% of our revenue goes to support under-served communities to help get them online.
01
CONNECT MORE EASILY
Looking for ways to better connect with your customers and give them more personalized experiences?
02
Build easy apis
Mash our technology with your existing applications and stay connected to your customers.
03
Keep customers happy
Strengthen relationships by uniting communications and leveraging voice & digital channels.
04
Scale globally
Scale your business and become a global leader in your industry without spending a lot of time or money.
EMPOWERING PEOPLE THROUGH TECH.
Why clients choose us
We're reliable, flexible & customer-focused.
STIR/SHAKEN
We are STIR/SHAKEN compliant and will help you reduce unwanted spam and illegal phone number spoofing.
Customized Solutions
We differentiate ourselves by offering customized CPaaS solutions that don't require you to hire developers.
Data Analysis
After years of analyzing data, we've come up with formulas to address your issues and keep your company ahead of the game.
Tech for good
Our Mission
At Signalmash, our mission is to empower businesses and developers with powerful communications tools, enabling them to effortlessly connect and engage with their customers. We believe that reliable communications is essential for successful businesses while promoting sustainable practices and positive social impact for people, profit and planet.
Consistent with our mission, we are empowering individuals who can't afford internet connection and/or a computer. We have teamed up with No One Left Offline (NOLO) to help bridge the digital divide. NOLO provides critical services such as internet access, computers, mobile devices, and other technologies to impoverished families. As a 501c3, NOLO has been able to negotiate exceptional rates that help them support communities most in need. They've worked in disaster zones in Oregon, with housing authorities in California, and with adult literacy programs in New York. 
Also, we are committed to reducing carbon footprint. We are in the process of finalizing an agreement with a company in Portland that refurbishes and recycles equipment. Together, we are implementing a major initiative to recycle e-waste in efforts to make a difference on our planet.
Technology should be an enabler of equality, offering opportunities for growth, education and connection. By empowering individuals, we aim to unlock the immense potential within each person. We are driven by a deep-rooted desire to make a meaningful difference in the lives of others and create a more equitable and inclusive future for all.
What we stand for
Our Manifesto
We believe in the power of technology to create positive change. This year, we will continue our commitment to social responsibility by actively supporting initiatives that aim to bridge the digital divide. 
Purpose driven
Transparency, Inclusion & Stewardship
Signalmash helps businesses develop innovative ways to improve their organization's communications, outreach and engagement.  We provide a comprehensive CPaaS platform that simplifies the incorporation of programmatic voice and messaging into any workflow or platform.  We take a customer-first approach and are happy to partner with you to help you meet your business objectives.
Signalmash is a service of Mash Technologies Corporation, a purpose-driven organization that believes technology companies can and should do more to create positive impacts in society.  We believe in leadership by example with policies that support employees, vendors/suppliers, and customers. Our values are humanity-focused and include: Transparency, Authenticity, Diversity/Inclusion, Stewardship and Purpose.  Our corporate endeavors are built on a foundation that includes providing direct financial support to projects that help the development of 'equitable and healthy communities' as well as vulnerable individuals and populations.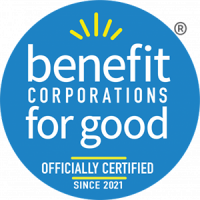 Our aim is to maintain a culture that aligns with the Benefit Corporation philosophy. Benefit Corporations for Good assessed our parent company's values and performance to ensure we are operating within the standards of a Benefit Corporation. 
We are in alignment with the principles and operate with the interest of our employees, customers, communities and the environment as well as the interest of our shareholders. As we continue to mature, we are open to new opportunities to grow our triple bottom line (people, profit & planet).
Numbers Talk
our cpaas platform can help you grow
2
+
BILLION
API Requests per month

7
+
Million Phone Numbers
57
+
Yrs Telecom Experience
8
+
Offices in 3 Countries
About Us