Voice API
Make, receive and manage calls from your existing application or platform.
SMS API
Send and receive texts such as one-time passwords, delivery confirmations and notifications.
Video Meetings
Host top quality video meetings and conferences with up to 500 participants.
Personalized journey
Communications tool kit to enhance customer engagement
Personalize each customer's journey from the first encounter until they feel like family. Show them you care by keeping them informed every step of the way.
Customers expect speedy replies, individualized attention and special treatment. Taking care of them can get stressful if you don't have the resources nor time. That's where we fit in. When you connect your already existing platform to our API, you can communicate with your customers easily. You don't need a complicated system to strengthen your customer relationships and reduce the stress of scaling your business. Not when you have Signalmash. We are with you every step of the way, helping you build and implement stellar communications apps.
GET IN TOUCH WITH US NOW!
Road map
We help you build functionality into your existing platforms
Signalmash is a communication platform offering an API and SDK for SMS / MMS, Programmable Voice, and elastic SIP Trunking. We enable you to rapidly incorporate text messaging and voice into your existing applications. This is done behind the scenes so your customers get what they expect with effortless omni-channel experiences.
01
You have a need for better digital solutions
You identify your need to incorporate a more effective digital communications strategy into your business model.
02
You decide how you want to connect
You specify the ways you want to connect with your customers. And then you start using our API to build solid communications into your existing platform.
03
You strengthen customer relationships
Once all the tech is in place, you can focus on strengthening your customer experiences and offering them with more of what they want.
04
Your business grows & scales
When you have solid systems in place and your customers are happy, you can grow easily and rapidly. We are here to provide you with a comprehensive road map so you can scale your business.
supporting excellence
Our trusted platform gives you the solutions you need
Just getting started or know how to code, our communications platform is easy to use
and links your technology to the next level.
Benefit corporation
Putting soul into the tech world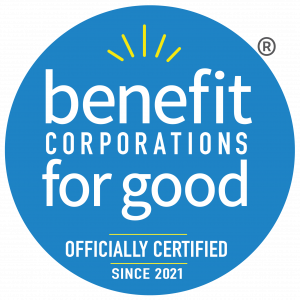 Committed to people and the planet
We believe that companies should consider their impact on all stakeholders, not just shareholders. We also believe in mutual respect and diversity, and think that tech is uniquely positioned to help solve the biggest challenges of the day.
It is time to be committed to upholding the values of People, Planet and Profit. Benefit corporations have built this into their charter non-financial, social impact goals, which allows Benefit Companies to have a more nuanced measure of success that includes all stakeholders (shareholders, employees, customers, communities and the environment). This is becoming a movement and is an intentional response to the traditional "fiduciary return of profit" to shareholders argument that businesses have used to justify profits above everything else.
Signalmash has been a Benefit Company since 2021, certified by Benefit Corporations for Good. From day one, we have operated with the purpose of creating a positive impact on society and the environment, in addition to being financially profitable. We are proud to share that we are a certified Oregon Benefit Company, as it is a direct reflection of our beliefs and the values we stand for.
Homepage