Named as a SaaS leader in tax automation, Avalara is your go-to for all tax needs. They file tax returns for small and medium-sized companies, including Signalmash. Avalara can help you simplify your sales and use tax collection and administration.
Receive 10% off of your spend with Avalara in Signalmash credits.  Contact our team for more information.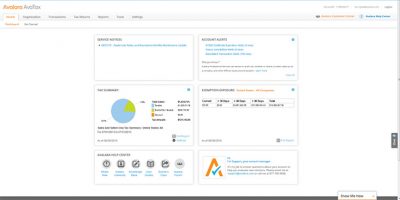 Avalara for all your tax needs
Avalara simplifies tax returns, registrations and calculations.
Use Avalara to automate tax calculations, returns preparation and tax filings.
Use Avalara to connect with popular marketplaces for a centralized compliance solution.
Use Avalara to calculate rates across a range of tax types such as use tax, VAT, GST, and excise.
Avalara will help you get more accurate rates with geolocation and product classification.
Automate your return preparation and filing, and remit taxes to multiple jurisdictions with a single payment.
Your sales is tracked automatically and you can register in multiple jurisdictions with just one form.
Collect, store and access exemption and compliance documents in the cloud.
Sync your sales data with apps including Shopify, Amazon, Etsy and Walmart. 
Check bar codes for millions of products and find the taxability quickly.
Signalmash partners with Avalara to bring you automated tax solutions.
We understand that government tax requirements are becoming increasingly complex and time-consuming.
That's why we are giving you a discount when you spend more than $10k with Avalara. 
Contact one of our Expert Mashers to learn more.
Avalara